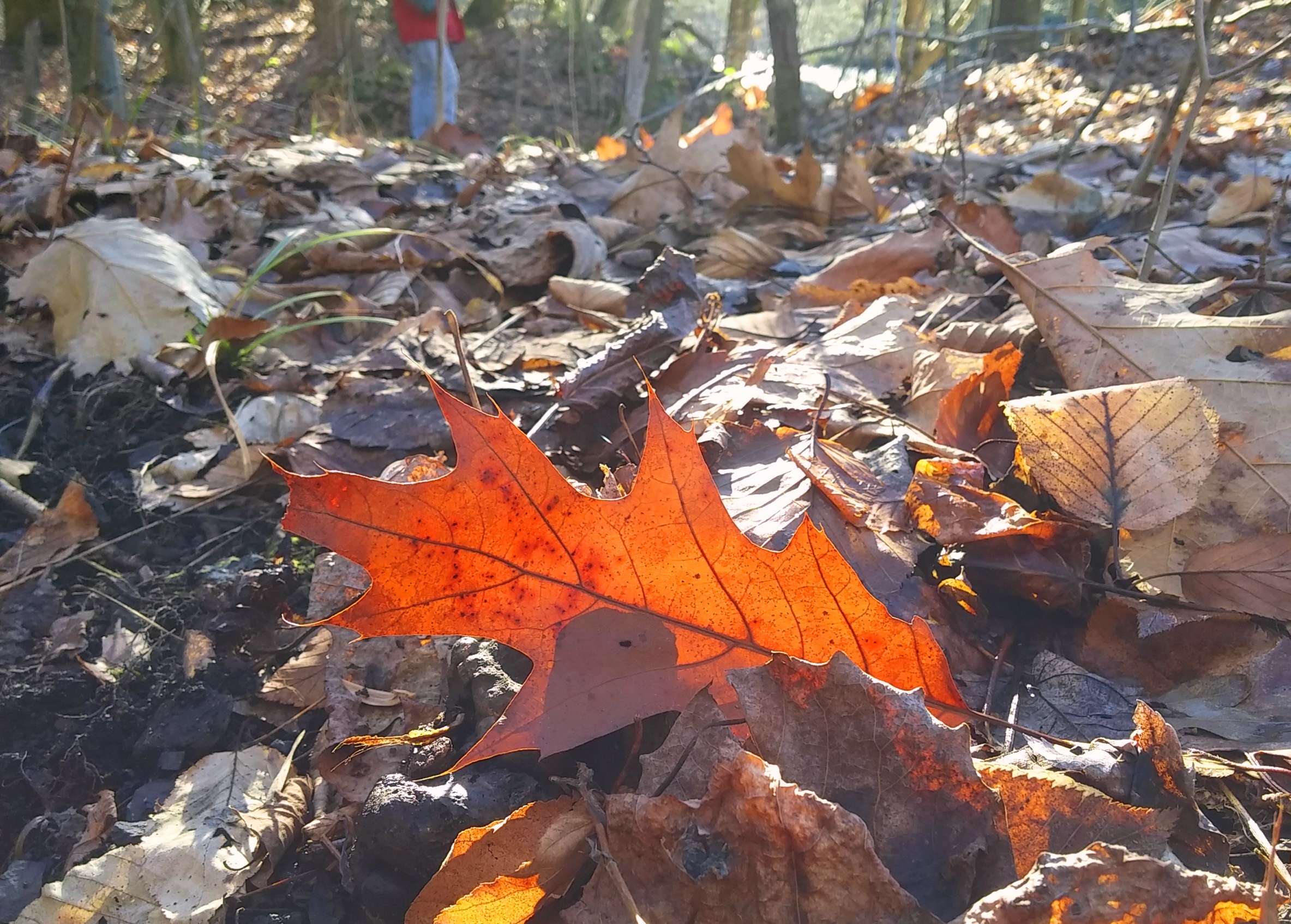 Mmmmm….
I woke up this morning (on a very rare day off!) to the smell off woodsmoke. It was a bit chilly, and the crickets were chirping, so I snuggled down and had visions of crisp leaves under my feet and sunlight filtering gently through gold and auburn leaves. Then I opened my eyes, saw the sun streaming through all that lush green of my maples, and realized that I had left the bedroom patio door open, and the dog had my covers. So much for my pumpkin filled fantasies!
Autumn is my favorite time of year.
Growing up in the central coast of California, autumn was a no show ~ an elusive phantom that I saw in movies, National Geographic, and descripted on the pages of my favorite vintage novels. October often still found me bodysurfing on the beach by Hobo's Jungle, where the Ventura River meets the Pacific Ocean! The weather was in the high 60s to mid-70s, the view was green palm trees, coastal pines, and the sun baked Santa Inez Mountains.
Although I arrived here in the Summer of 2000, Autumn in the Southern Laurel Highlands still takes my breath away. Vibrant leaves dancing down the road ahead of me on every drive from home, Amish farm stands overflowing with pumpkins and gourds of all hues shapes and sizes, crisp air and crunching leaves under the tires of my bike on the GAP Trail. And back at the B&B, Guests gathering around the fire ring to chat and get sticky toasting marshmallows from their Smore kits.
There are so many things to do on the mountain come late September and October…
Springs Folk Festival, Autumn Glory Festival, Mountain Craft Days are great places to get a jump on your Christmas list, and Fallingwater in full color is a marvel. The State parks are open, and the crowds have gone, so the trails are pristine and peaceful.
Friendship Hill National Historic Site puts on a marvelous Fall Festival with historians in costume, musicians, and traditional craft demonstrations and vendors. And the view from Albert Gallitan's overlook of the Mon River is stunning.
Simply driving up to Mt Davis is a treat!
Ah, well, today there are peaches to be harvested and tomatoes on the vines. And as we wait for the trees to don their cool weather wardrobe, we will relocate the fire ring to the clearing in the organic garden to the back of the property, getting ready for the Fall fire-ring marshmallow roasts. Last year we discovered that the Dogwood that shaded its fringes was a bit scorched!
Come on up! You are welcome to sit by the fire and stargaze, or pick our brains for an itinerary that suits your personal desires. We would love to help you experience our world.